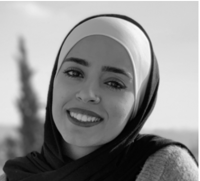 Noor Ass'ad
Programs Assistant, Global Nomads Group, Amman Office
I used to be very shy. I came from a relatively underprivileged area, where despite having good education, there was a lack of opportunities.
Global Nomads Group opened up so many opportunities for me. It's an organization that actually listens to youth. The more I felt heard, the more I used my voice...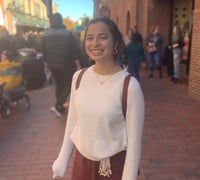 Ezgi

Nur Eyigor
Intern Coordinator, Global Nomads Group
Landing a summer internship at Global Nomads Group proved an anchoring experience at an unsettled time for Ezgi Nur Eyigor, who is passionate about culture, connection, and youth empowerment.
After seeing the opportunity on an internship board, Ezgi excitedly visited gng.org to learn more...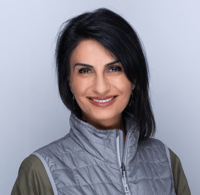 Kathy Benemann
Senior Vice President of Marketing, Feedzai
When you were a teenager, where did you find meaningful connections?
I was really into school growing up. While others were into partying and dating, I was totally focused on studying. My strongest connections were with other kids who liked to study.
I'm ethnically Iranian. My parents adopted me from Iran when I was a baby...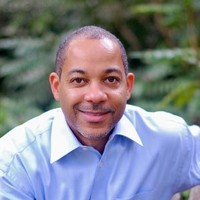 Sid Smith
Chairman, Global Nomads Group
Growing up, where did you find meaningful connections?
Through sports. I started running track in 2nd grade and had a supportive and encouraging coach. I played football too and then basketball, which became my focus. Being part of competitive teams forms tight bonds...