Empower your teen to take action!
In Student to World, teens create an action plan focused on an issue that matters most to them. Student to World allows youth to share stories from their own life, learn about their global peers, and identify ways they can make the world a better place.
6-8 hours of engagement

For youth, by youth (13-19 years old)

Centered around real-world global issues

Action-oriented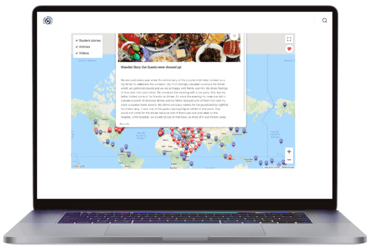 Your teen will gain access to all the thematic online courses. Get started by completing the form on this page!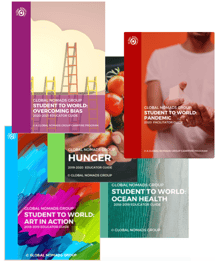 ---
Global Nomads Group (GNG) is an educational platform to connect teens with teens on the other side of the world, foster conversation about current events, and grow empathy and compassion. Since 1998, GNG has engaged thousands of teens in 60 countries in its innovative, teen-centered programs that have developed future leaders and global citizens - youth who are empathetic, globally aware, and able to take positive action in their communities. Join our community!